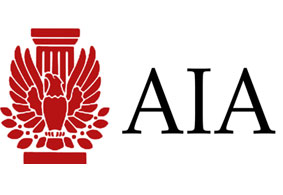 If it has to do with doors – particularly automatic doors – we're happy to provide opportunities for architects to enhance their professional skills through approved American Institute of Architects (AIA) Continuing Education courses.
Most often, these door-related course are conducted as "lunch-and-learn" sessions, where participants meet at our facilities or we go to theirs, and a catered box lunch is provided along with the instruction.
Our door-related continuing education courses include Specifying Automatic Entrances and Specifying
Revolving Doors. We also offer Additional Courses for HSW or Continuing Education credit.
All of these courses are generic in their instruction. Their content is not brand-specific and does not constitute an AIA endorsement of materials or any method or manner of handling, using, distributing, or dealing in any material or product. Questions related to specific doors, materials, methods, and services can be addressed by the instructor at the conclusion of the presentation.
One or two credit hours may be earned for each continuing education course. Credit earned on completion will be reported to CES Records for AIA members. Certificates of Completion for non-AIA members are available on request.
If you'd like more information on our door-related AIA Continuing Education program or would like to schedule instruction, just Contact A-1 Door, or call us, toll-free, 24/7, at 800.589.2136.