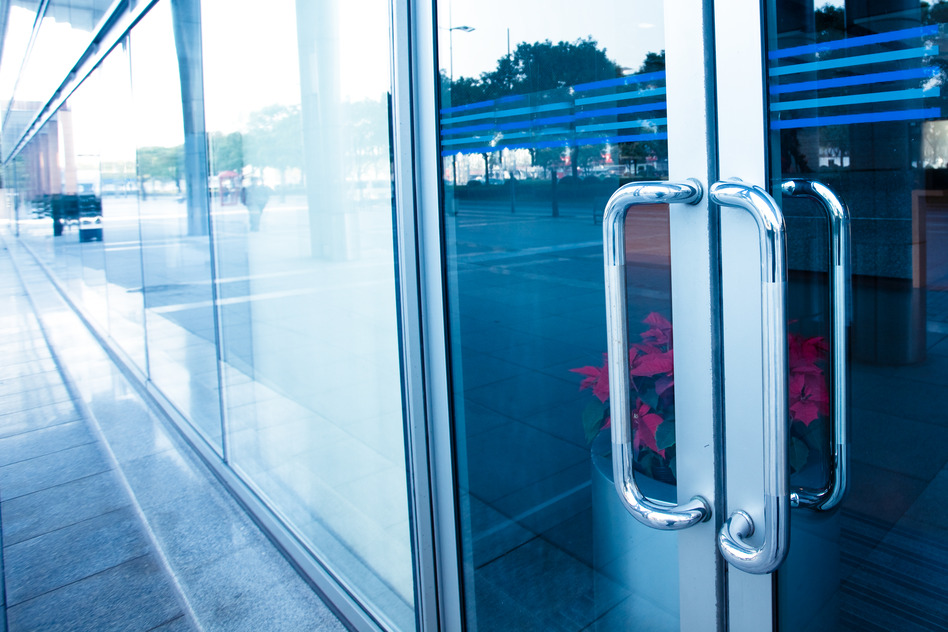 We're just as at home working new construction as we are with installing a door, automatic or manual, in a completed building.
Contract with us, show us the door opening, and we'll fill it to whatever degree the scope of the job entails.
Sometimes clients contract with us to install just the door, then they contract with others to install the glass, put in a card-reader, run power, or otherwise complete the installation.
But our AAADM-trained-and-certified installers are capable of doing it all – providing a turnkey installation quickly, superbly, and at a competitive price. They'll install the door, put in the glass, do the glazing, install the appropriate activation and security lock-down sensors, connect the power, and equip the installation with any other bells and whistles you want.
With their vast amount of industry knowledge and experience, our installation experts can – and do – take on any new-construction door-installation challenge.
Contact A-1 Door, or call us, toll-free, 24/7, at 800.589.2136 for your new-construction door installation.